Welcome to Central Texas Rifle & Pistol Club
---
We are one of the largest members only, non-profit gun clubs in Texas!
Central Texas Rifle and Pistol Club was formed in 1946 as a non-profit organization to promote shooting sports in the Central Texas area. Our Club provides educational as well as a number of recreational and competitive rifle and pistol shooting sport opportunities.
The Club's outdoor gun range complex for rifle and pistol shooting is located on a 42-acre site in the China Spring area which is a few miles northwest of Waco, Texas. For detailed driving directions to the range, take a look at the How to Find Us page.
CTRP is a membership only organization but Club sponsored rifle and pistol matches are open to the public. Attending some of these various scheduled matches are a great way to learn more about us and event times/dates are posted on our Calendar. If you're interested in becoming a member, check out the Membership section for more information.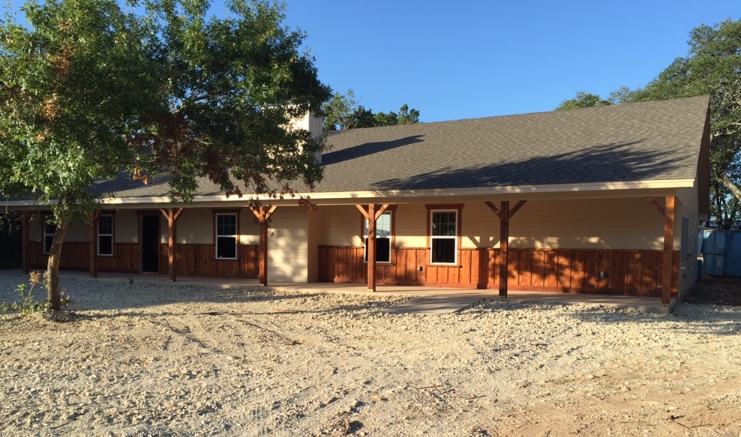 ---
---
CTRP Annual Meeting
Saturday, February 24th, 7pm (Doors open at 6:30pm)
Waco Convention Center-McLennan Hall
This event is to inform you how we are doing financially and have an election of officers. The meeting is for members, their spouses and any child age 21 and under. Snacks and refreshments will be available. (No Alcoholic Beverages Allowed.) As you know, every year we give away firearms plus a lot of other great door prizes. This year we will do the same as last year by awarding an extra door prize ticket when donating 100 rounds of .22 long rifle ammo to our Junior Rifle Program ("1 extra ticket per 100 rounds-no limit"). These young shooters need ammunition. (No Loose Ammo)
Door prizes are for members and their spouses only. Doors will open at 6:30. A member can bring guests to the meeting. Non-member guests will be charged a $10 admission fee at the door. After the business is taken care of, the fun begins! We will be having games, raffles and silent auctions to raise money for our junior shooting programs. We'll have a great assortment of prizes so there will be something for everyone.
Cash, Checks, MasterCard, and Visa will be accepted. Fun Guns will be furnishing a large assortment of firearms for our card raffles again this year. We are going to be doing a few things different this year to keep the fun going. Everyone had fun at last year's meeting plus it's for a good cause and a great group of junior rifle shooters!
Thanks for your help and support. Hope to see you there!
---
Mission Statement

The object of this organization shall be the encouragement of organized rifle and pistol shooting among the citizens of the United States resident in our community, with a view toward a better knowledge on the part of such citizens of the safe handling and proper care of firearms, as well as improved marksmanship.
It shall be our further object and purpose to forward the development of those characteristics of honesty, good fellowship, self-discipline, team play and self-reliance, which are the essentials of good sportsmanship and the foundation of true patriotism.
-February 21, 1946
---